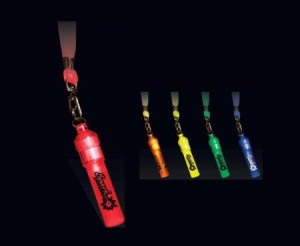 Flashing whistle with LED
Flashing whistle with LED and 38.5" breakaway lanyard. Includes 2 replaceable AG13 batteries. This product is not suitable for children under 5 years of age.
---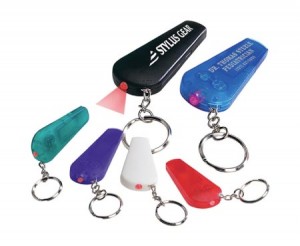 Key Chain with Safety Whistle
Key chain with red light and safety whistle, batteries included, inserted. Squeeze to turn on light.
---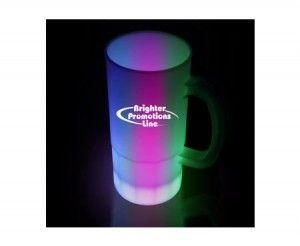 Neon Glow Beer Mug
Mug features a bright LED inside, which produces the neon effect. Each beer mug comes with (3) AG13 batteries, which are included and installed. Makes a great promotional product for restaurants, bars, nightclubs, beer distributors and more.
---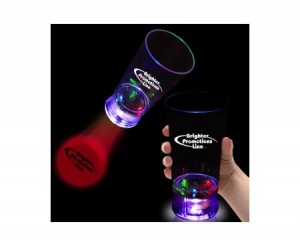 LED Projector Cup
Multicolor LED Projector Cup. Includes four high powered LED lights – one LED projects your logo onto the table/surface below while the other three LEDs light up the base of the glass in a dazzling display of red, blue and green colors. Batteries are included and installed.
---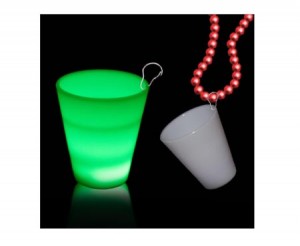 Plastic Shot Glass Medallion
Milky colored Plastic Shot Glass Medallion with J Hook attached, easily attaches onto ANY type of necklace or lanyard. This multi colored Rainbow effect Shot Glass utilizes High Powered L.E.D.'s to create a dazzling effect. Price quoted is for the Medallion by itself BEADS NOT INCLUDED
---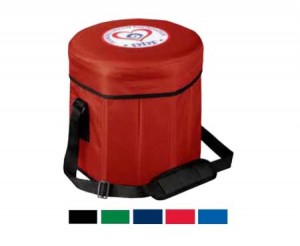 Cooler Seat
Cooler seat can support up to 198 pounds and keep your drinks or food cold with its insulated liner. Ultra-portable, the cooler seat folds completely flat to store when not in use.
---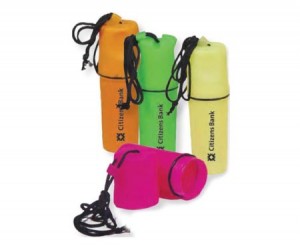 Protector Case
Keep your valuable items protected while lounging at the pool or enjoying a day at the beach. Convenient lanyard for carrying around your neck, slipping in your pocket or securing in your purse.
---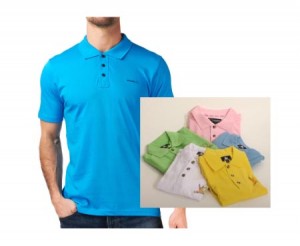 Polo Shirts
Two-botton clean-finished placket, collar and cuffs. Taped single-needle, safety-stitched shoulder seams, extended tail and side vents.
---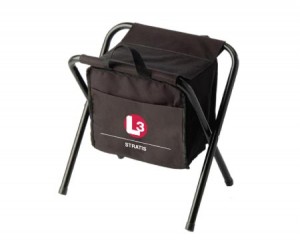 Seat and Picnic Cooler
Cooler Chairs are made of 600 denier polyester canvas and feature a steel frame and a front pocket. Great to take along for camping trips, beaches, or spectating sporting events!
---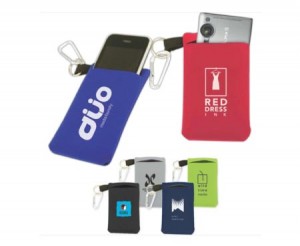 Multimedia Keeper
This multimedia keeper is constructed out of a neoprene-like material that makes it perfect for protecting cell phones, cameras, and other devices. Includes a carabiner clip for convenient attachment to belt loops and bags. Ideal for promoting cell phone companies and electronics stores. May be customized with your company name and logo or purchased without imprint.
---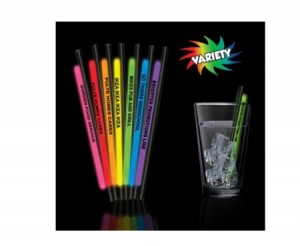 Glow Straws
This unique straw features a standard 8" single color glow wand attached to a black straw. This promotional product is perfect for bars, night clubs, restaurants and more. This is for one time use only.
---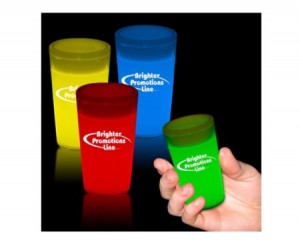 Glow Shot Glass
Have a shot in the dark with our 2 oz. tapered style glowing shot glass. PLEASE NOTE: Glow Items by Nature are a One Time Use Item. Glow lasts up to 6 hours and will only glow once.
---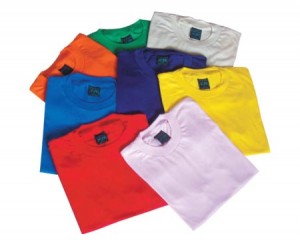 T-Shirts
Medium weight t-shirt, 180 gms, 100% combed cotton,
seamless rib collar, taped neck and shoulders. Double needle sleeves and waist hem.
---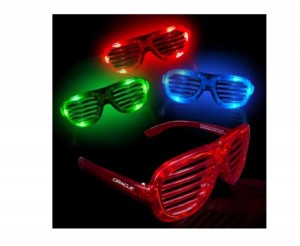 L.E.D. Slotted Glasses
Take a trip back in time with these light-up L.E.D. slotted glasses! While slotted glasses are making a comeback, ours are a step above with the rest with the inclusion of high powered L.E.D. lights. You don't have to be a rock star to look like one! These slotted glasses make a great promotional product for concerts, spirit nights, fundraisers, sporting events, conventions, trade shows, carnivals and more. Batteries are included and installed..
---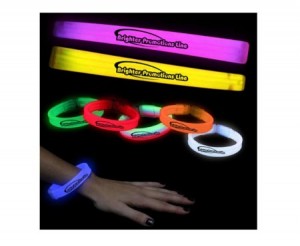 Single Colour Glow Bracelet
Whether you're raising awareness for a charitable cause or enjoying a company trip to an amusement park, you'll stand out at your next event with this eye-catching glow bracelet. PLEASE NOTE: Glow items by Nature are a One time Use Item! Choking Hazard: Not for children under 3 years old.
---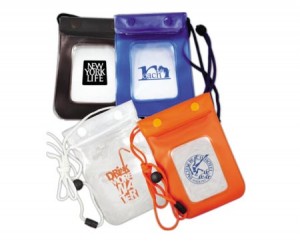 Media Travel Pouch
Enhance your business' name recognition with this handy media travel pouch! This sensible product is from waterproof material and features a double zipper top closure, double fold with snap closure and an adjustable breakaway lanyard! The clear window pocket is perfect for displaying your identification during large conventions or tradeshows! Also ideal for field
trips or other events where visible ID is mandatory
---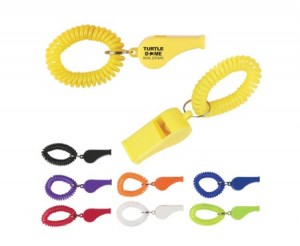 Whistle with Coil Wrist Band
Whistle with coil wrist band and split ring
---
For further information on our full range of products, please contact our sales team at 674-9772 or promo@officeauthoritygroup.com